Board of Directors: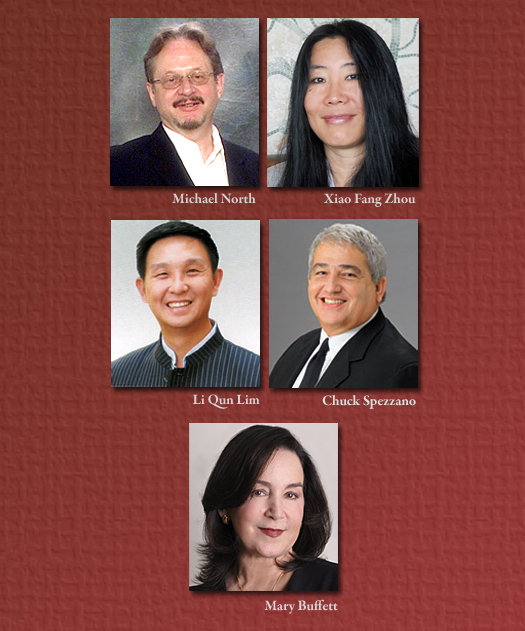 Michael North is an American business executive, entrepreneur, technology developer and international investor, the founder of North Communications and Greenstar.
Xiao Fang Zhou is a jade expert and writer, originally from Beijing, with 20 years business experience in the US. Specializing in cultural and business exchange, Mandarin translation, jade jewelry design, import/export.
Li Qun Lim is a commodities expert, working at the executive level in providing energy products for China's growing industries. He is also a respected Chinese doctor, teacher and lecturer specializing in innovative therapies.
Chuck Spezzano is a global authority on human development, best-selling author of 30 books, founder of Psychology of Vision, who teaches seminars year-round to audiences around the world.
Mary Buffett is a best-selling author published in 18 languages, a world-renowned investor and speaker, corporate strategy consultant and former member of the family of billionaire Warren Buffett.
.
Board of Advisors: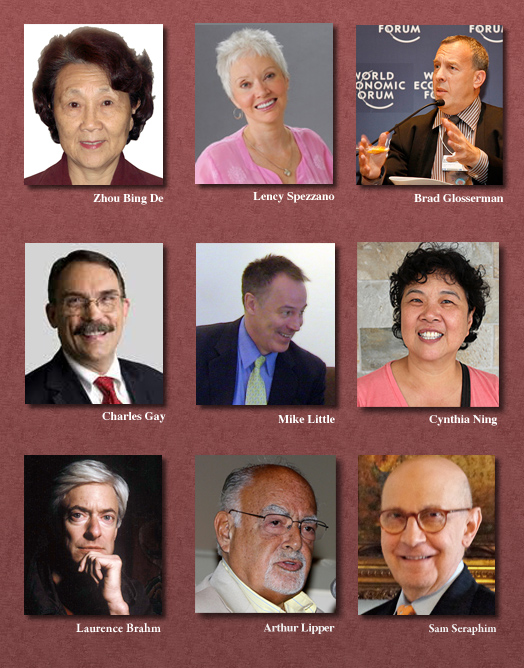 Zhou Bing De is a former member of China People Political Consultative Committee, Vice President of China News, Consultant to Zhou En Lai and Deng Ying Chao Studies Center. She is a Member of the China Association for Promoting Peaceful Reunification, and the author of "My Uncle Zhou En Lai", and "West Flower Hall."
Brad Glosserman is executive director of the Pacific Forum of the Center for Strategic and International Studies; he is an expert on American relations with China, Japan and Korea.
Mike Little is an investment banking executive, with extensive experience in venture capital, private equity, and high-net-worth account management. He is based in New York City, and over a long career has managed investments at Prudential, Cowen & Co., Credit Suisse, Deutsche Bank, Morgan Stanley and Smith Barney.

Cynthia Ning is associate director of the Center for Chinese Studies and U.S. director of the Confucius Institute at the University of Hawaii.
Laurence Brahm is a member of The United Nations Theme Group on Poverty and Inequality, a global activist, international mediator, lawyer, economist and author. He is the leading advocate of a fresh development paradigm — The Himalayan Consensus — an innovative approach to development. With 30 years experience in China and Asia, he has served as an advisor to multi-national corporations and regional governments. He divides his time between Beijing, Lhasa and Dakar.
Arthur Lipper has been a leading figure in the international financial community, for decades. He was the originator of the concepts behind mutual fund performance analysis and stock index funds and futures. He was a member of the New York Stock Exchange, and served as Chairman of New York & Foreign Securities Corporation and on the boards many other companies. Arthur is an expert on royalty finance and portfolio monitoring and management. He served as Editor-In-Chief of Venture Magazine, and has lectured at Harvard, Yale, Georgetown and Stanford.
.
Legal Counsel: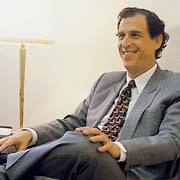 Roger Epstein is a senior partner at Cades-Schutte, one of Hawaii's leading law firms; he has long experience in corporate governance and tax policy, and as a business advisor in China and across Asia. He is co-founder of the U.S.-China Legal Network.