Nicole Buffett's Art Exhibition
Grand Opening in Beijing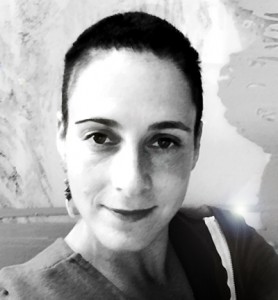 Nicole Buffett is the artistic young daughter of Mary Buffett and Peter Buffett. Her works will be exhibited at the Beijing Hotel in central Beijing, October 11 through 13, 2010, sponsored by the Diaoyutai National Art Museum and the Chinese People's Association for Friendship with Foreign Countries.
Nicole has created The Beijing Suite, a collection of nine new works, specifically to honor this occasion. She dedicates this show to former Premier Zhou En-Lai, and to the cause of world peace. A tenth work will be placed on loan with Diaoyoutai for long-term exhibit to state visitors and collectors there.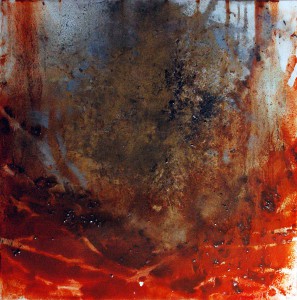 "The Yellow Court"
76 cm. x 76 cm.; mixed media abstract by Nicole Buffett, September 2010;
dedicated to former Premier Zhou En-Lai
As a grand-daughter of Warren Buffett, she had an education at the highest level of international fine art, and graduated from the San Francisco Art institute. Nicole now serves on the Board of Directors of the Institute, and has exhibited in some major galleries in America. Currently, she has a one-woman show at the Andrea Schwartz Gallery in San Francisco. You may see samples of her work at http://www.nicolebuffett.com and at http://asgallery.com/
About her art, Nicole says: "My paintings describe an environment built on the concept of pliancy and versatility. The abstract landscapes I create are spaces wherein freedom from the representational enables deeper spiritual possibilities."
The Nicole Buffett Exhibition will open at 5:30 pm. on October 11, 2010 (invitation only, and for seminar members. It will be open to the public October 12 and 13, from 5:30 to 7:30 pm. Location is the main ballroom at the Beijing Hotel, No. 33 East Chang An Ave. Beijing, 100004, P.R. China. Nicole is not able to attend this event in person. A portion of the proceeds of sale of her works will be donated by Nicole Buffett and The Bridge to a selected group of public charities in China.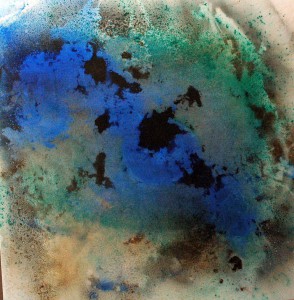 "Stillness"
76 cm. x 76 cm.; mixed media abstract by Nicole Buffett, September 2010;
dedicated to World Peace
---