America-China Bridge Takes Peace and Prosperity Further

America-China Bridge is helping to build a foundation for peace and prosperity, joining the people of America and China together. The need is critical: their great global challenges require active, committed partnership between China and America, the two largest economies.
Michael North, the president of the organization, explained that the key to the success of the Bridge website is smooth dual-language capability in both Mandarin (also known as Simplified Chinese) and English. This is made possible by the powerful tools offered by WPML, and by support from ICanLocalize. With a single click, the languages switch back and forth.
To read the complete article, please click here.
---
Mary Buffett
"Investment Strategies for the New Century"
Beijing, October 11, 12 and 13, 2010

Press conference, held October 4, 2010 at the historic meeting room in the penthouse of the Beijing Hotel. From left to right: Michael North, President of The Bridge; Long Rong Zhen, Chairman of CHC (China High-Tech Committee); international author Mary Buffett; Zhou Xiao Fang, President of The Bridge (China); Zhou Li, Director of China100; Dr. Qiu Lim; Gao Shan, SMI (Success Motivation International); and Wang Yu Chen, President of Ken Ding.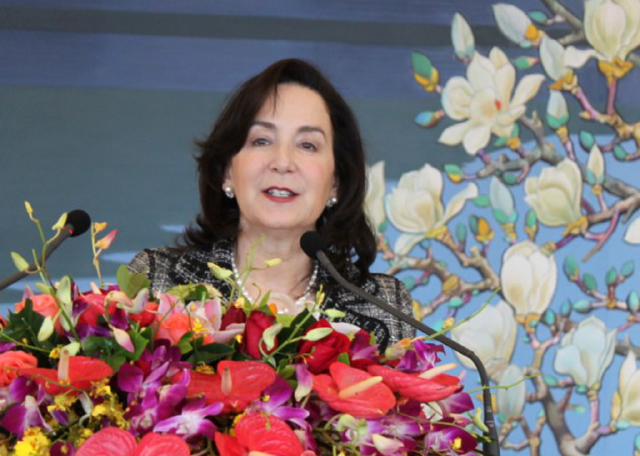 Mary Buffett speaks to Beijing media and invited guests; press conference, Beijing, October 4, 2010.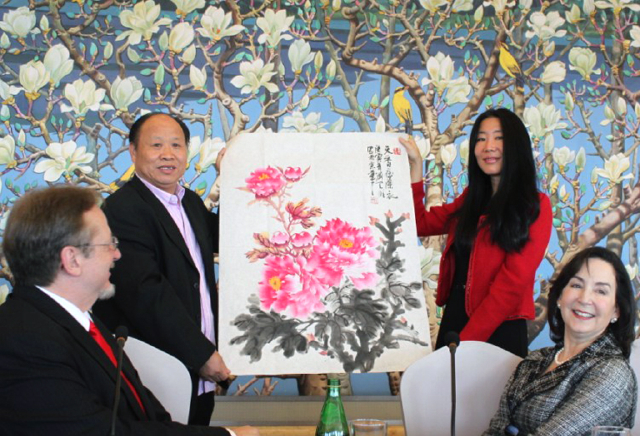 Zhou Xiao Fang accepts a gift — a large traditional rice painting of peony blossoms — from renowned Chinese master artist, Liu Tian Ming.
.
Click here for more information
Download Brochure
Click here for information about
 Mary Buffett Press Conference
.
.
Mary Buffett Speaks in Beijing
to Donate Scholarships to Chinese Entrepreneurs
Press invited to China National Day Luncheon
with Mary Buffett, October 4
for immediate release
BEIJING, CHINA, September 27, 2010: Mary Buffett, world-acclaimed author and speaker on the investment strategies of billionaire Warren Buffett, will speak to the press in person on Monday, October 4 at 10:30 am. The press conference and light luncheon will be held in the panoramic 18th floor reception area at the historic Beijing Hotel, 33 Chang An Blvd., Beijing.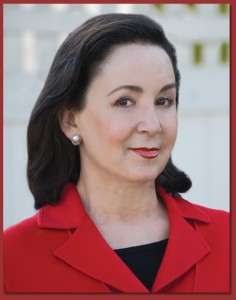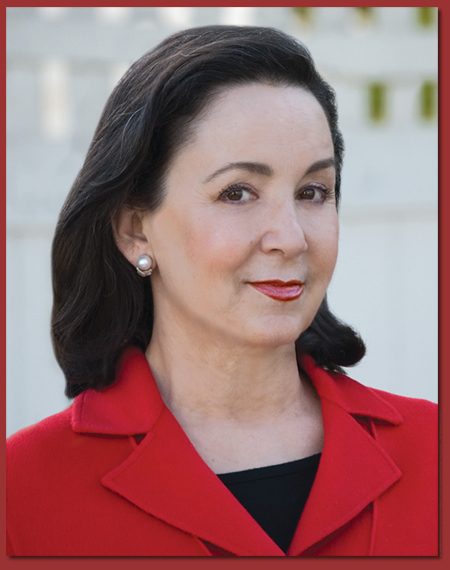 Mary Buffett will invite the entrepreneurs of China to send an email to her, telling her why they would like to receive a free scholarship to her upcoming financial seminar, "Investment Strategies for the New Century," October 11-13 at the Beijing Hotel. The seminars are dedicated to former Premier Zhou En-Lai for his role as a peacemaker; full information is available at http://www.americachinabridge.com
"I want to hear from the most ambitious businessmen and women and China," said Ms. Buffett. "Many high-level business, academic and political leaders will attend our seminar, but we also want deserving entrepreneurs who cannot afford to pay to attend. So no matter how big or small, whatever your business is, I want to hear from you. I am excited about my first visit to Beijing, and look forward to meeting the future business leaders of China, teaching what I've learned from Warren Buffett about investment and business management."
The value of each scholarship offered by Ms. Buffett is RMB 29,800; at least 50 scholarships will be donated, with a total value of nearly RMB 1,500,000.
Invited guests include the Foreign Ministry of China, the Commerce Ministry of China, the United States Embassy, and the niece of Zhou En-Lai, author Zhou Bing De. Sponsoring and supporting organizations include China High-Tech Management Committee, China100, Diaoyoutai Cultural Association, Hexun.com, Peking University Private Equity, Commerce Economic Net, China Thinktank Council, Asia Central Times, CCOM TV, and Art Concept Institute.
The email address for scholarship applications is marybuffett@americachinabridge.com. Submissions may be made in English or Chinese, limited to 500 words in length. Anyone with a business in China may apply; the deadline for submissions is October 9, 2010 at 5 pm. Emails should contain the following information:
Name, contact information, phone
Name and type of business
Short description or your products and customers
Brief plans for growth and expansion of your business
Why you deserve a free scholarship, and what you will do with the knowledge you learn, and the connections you make at the seminar
Winning entries will be informed by email; membership cards and credentials will be available for pickup when the seminar begins, at 8 am. on October 11.
The sponsoring organization is America-China Bridge, a group of business leaders from the United States and China who are committed to building respect, peace and prosperity between two powerful nations.

Requests for press credentials for the October 4 press conference may be made by sending email to press@americachinabridge.com or calling 6739 9079 (Beijing). Registration begins at 10:30 am, press conference at 11 am, followed by a light luncheon at 12 noon to celebrate the National holiday.
download (Chinese and English)
---
.
Click any of the logos below to see original press stories (Chinese)